Welcome back to Dark Forest! Community Round 1: For Pioneers will begin on 3rd Dec PT. The round will run for roughly 2 days and will end on 8:00 am 5th Dec PT.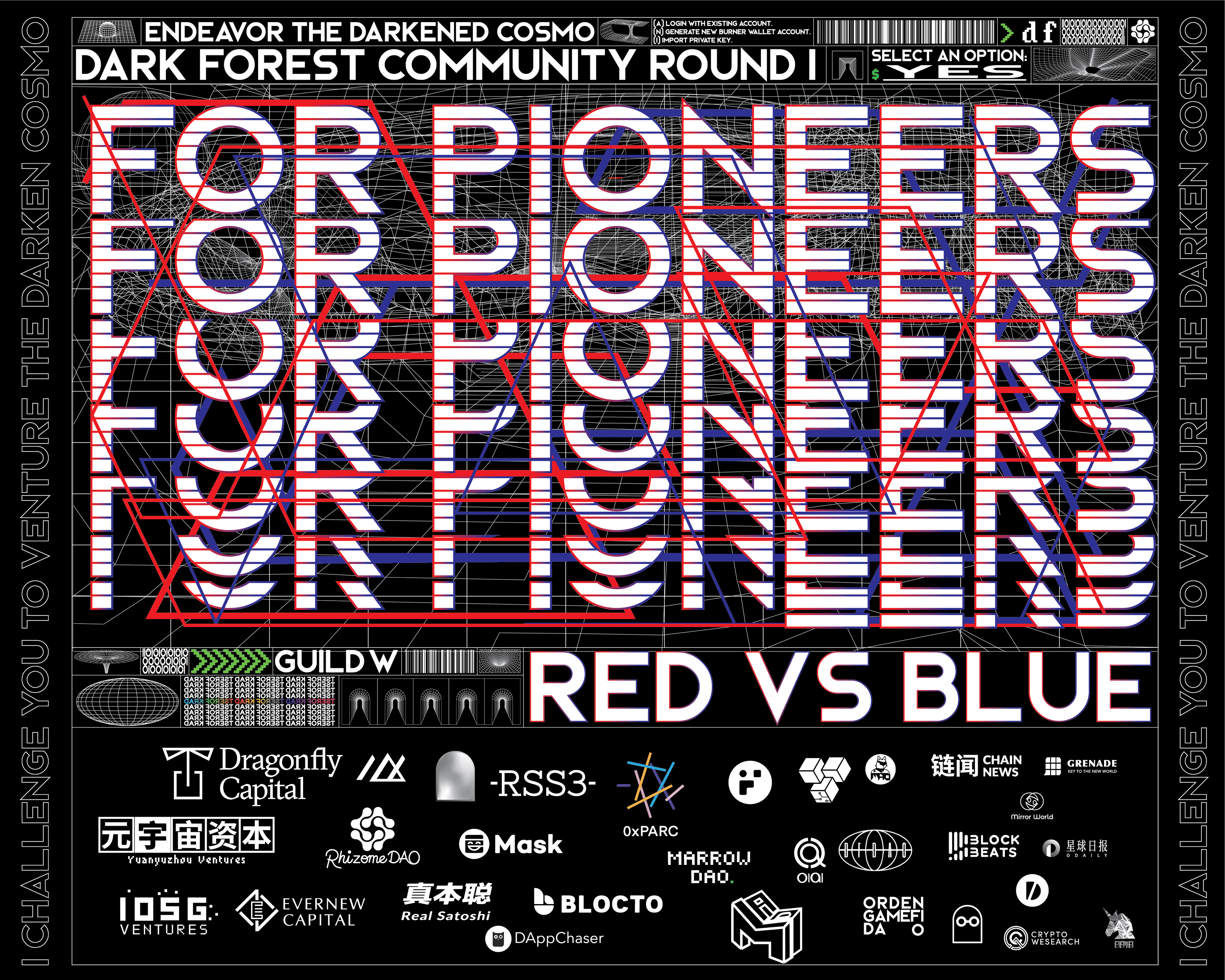 This is the first community round of Dark Forest, curated and organized by the on-chain e-sports team Guild W, with the support and assistance of the official Dark Forest team and several Web3 organizations, projects and individuals, including other organizations we met in Dark Forest: the DFDAO and the Orden GameFi DAO.
November was a frustrating month for the Web3 community in East Asia since we said goodbye to ChainNews, once one of the largest Web3 Chinese media outlets. As a result, many Chinese users lost their main source to acquire information timely and were confused about where to go.
In order to commemorate this event together and to better move forward, this round is named after 'For Pioneers' and some special celestial bodies in the game are named after outstanding Web3 organizations and individuals nominated by the community, partly as pioneers who have made outstanding contributions to blockchain and Web3, and partly as important contributors and works related to Dark Forest and Zero Knowledge Proof. Together with our supporters, they await the Guardians in this Dark Forest universe created by Guild W.
Changelog
Gameplay:
Moving speed in this universe is dramatically increasing! As a result, your voyages will complete far more quickly than v0.6 round 4.
Points can be gained by withdrawing silver and contributing to your own interstellar civilization for group rewards.
Discover hidden theme celestial bodies and broadcast them to the entire universe for special rewards.
Guard your chosen celestial bodies for bonus until the end of the game for tokens and NFT rewards.
Photograph any special celestial bodies and its associated battles to participate in an interstellar photographer competition for special rewards.
Features:
Dark Gang plugin is developed by Guild W to enable the interstellar civilization play. It is inspired by DFDAO's The Astral Colossus, the pioneer to incorporate smart contract based coordination into Dark Forest. We adapted this framework together with transaction queue optimization, rescue mode, some bug fixes and UI/UX improvements. We will further polish our competition system to support more modes in the future.
How to get Guardian Whitelist Keys
To enter the game, you need to apply for the Guardian Whitelist invitations. They will be sent by email, along with the game tutorial, to the following three categories of players.
all players who have received ranking awards in previous Dark Forest games.

3-5 invitations for organisations that sponsor and support this round.

players who do not fall into either of the above categories, but are interested in the Dark Forest Community Round, selected at random.

To register for the Community Round 1, please fill in the form below and Guild W will filter the applications based on the total number of applications and send them in batches by email.
Team Award: RED vs. BLUE
The majority of players will be divided into two interstellar civilizations: Red and Blue.
During the game, all players will need to contribute points to their own civilization through a group competition system. Points will be gained by withdrawing silver, which means players need to occupy the asteroid fields first, and then transport the silver to the spacetime rips and click on the contribute button within the plugin to add points to their own civilization.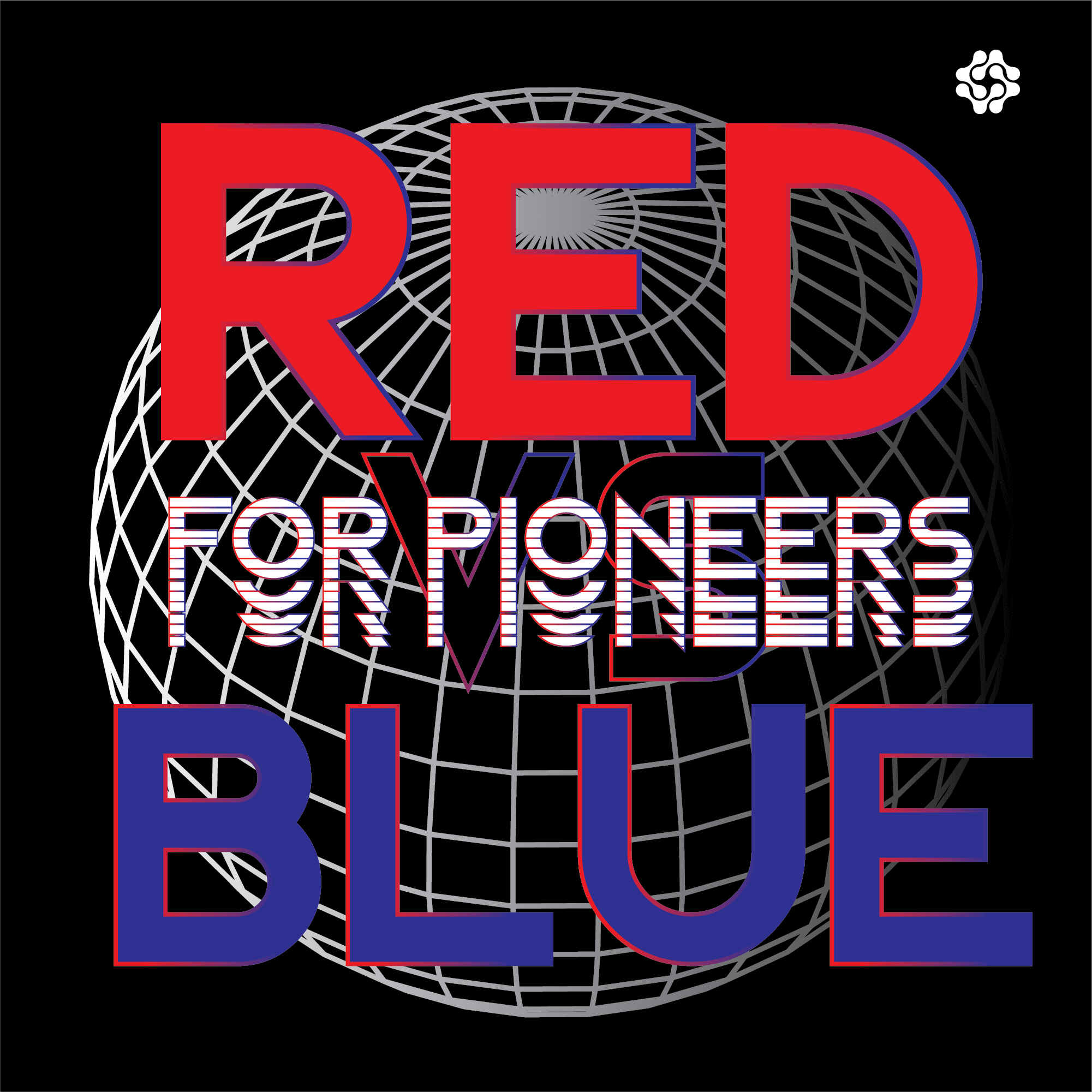 At the end of the game snapshot, the civilization with the higher score will receive the winner's prize, including: the top 10 players of the team will share the winner's prize in proportion to their contribution value, the top 63 players will all receive the Gold Trophy POAPs, and any player who scores will be qualified for future whitelist keys.
Another civilization will also receive participation bonuses, including: the top 10 players of the team will split the participation bonus in proportion to their contribution, the top 63 players will all receive the Silver Trophy POAPs, and any player who scores will be qualified for future whitelist keys.
Theme Award: For Pioneers
We pay tribute to pioneers who have made outstanding contributions to the blockchain and web3, and to contributors and works related to Dark Forest and Zero Knowledge Proof, through nominations by the community in the game play.
Players who are still guarding these celestial bodies at the end of the competition will be airdropped a special themed NFT in the future, or receive rewards from sponsors.
Some themed celestial bodies and their associated rewards are introduced below, with full list to follow during the competition.
0xPARC Planet (lv 9):
0xPARC is a Dark Forest-related organization supporting application-level innovation on Ethereum and other decentralized platforms, and you can figure out how cool they are in this article: Why 0xPARC?
Clue: This planet is located at the center of the universe.
Mission: Keeping the owner status of this planet at the end of the game.
Reward: Themed NFT designed by Guild W for 0xPARC.
Three Body Stars (level 6 planet)*3:
The Dark Forest game is inspired by Liu Cixin's science fiction novel The Three Body Problem 2: The Dark Forest. There are three stars in Three Bodies galaxy story, and we have set up the three Body galaxy in our universe as a tribute to Liu Cixin.
Clue: This group of planets consists of three stars in close proximity to each other.
Mission: Keeping the owner status of all three planets at the end of the round
Reward: An out-of-print book signed by Liu Cixin, the original author of The Three Bodies, with worldwide shipping. This planet was named by the reward provider liucixin.eth.
Memory Award
ChainNews Quasar (level 9)
ChainNews was a popular Chinese web3 media outlet that was recently forced to shut down. For the past few years they have been playing a bridge-like role in bringing the latest content from the web3 world to the Chinese speaking world.
There is a special level 9 (highest level) quasar hidden in the universe of this game round that cannot be occupied by anyone and is just waiting to be discovered by players.
The first one to discover this quasar and broadcast it to players across the universe will receive a ChainNews commemorative NFT.
Mirror.xyz Asteroid Field (level 9)
Mirror.xyz is a unique publishing tool for writers, which integrates cryptocurrency and blockchain technologies, being an important portal for web3 currently.
After the disappearance of ChainNews, many Chinese authors chose to post articles on mirror.xyz, to make sure that these articles would be stored on Arweave forever and never disappear.
Players who are still on guard at the end of the game will receive a Mirror commemorative NFT.
Guardian Award
In order to thank friends who give long-term support to Guild W and this round, we also set up a planet guarding award for partners. The following is an introduction about some supporters' celestial bodies and related awards. A complete introduction will be published before the game starts.
Dragonfly Asteroid Field(level 9)
Dragonfly is a venture investment fund in blockchain field, based on VC long-term investment strategy, deeply focused on blockchain technology research, and lay out global blockchain ecosystem through early stage projects investments.
Clue: This asteroid field will be broadcasted during the game
Mission: Keeping the owner status of this asteroid field at the end of the round
Reward: 1000 XDAI and a co-branded NFT
Yuanyuzhou Spacetime Rips (level 9) *2:
Yuanyuzhou is the Chinese pinyin which means Metaverse. Yuanyuzhou Ventures starts from Chinese crypto world and has been accompanying the development of metaverse related projects with long-termism, and is also the first organization who supports Guild W and this round.
Clue: This spacetime rips will be broadcasted during the game
Mission: Keeping the owner status of one of the spacetime rips at the end of the round
Award: 1000 XDAI and a co-branded NFT per winner
Interstellar Photographer's Award
If you prefer being a laid-back recorder in the Dark Forest universe, or you are lucky enough to witness a great battle and think it is worth recording, you are welcome to join the Interstellar Photographer Competition that Guild W will be hosting for a long time.
How to participate.
During this round, there are featuring battles centering around the thematic and guardian stars. You could make screenshots of splendid moments from the round and share them on Twitter with the hashtags #GuildW #ForPioneers #DarkForestCommunityRound, and @marrowdao, @darkforest_eth, and then fill out the form:
Prizes.
Some photographer NFTs will be awarded depending on the number of participants. These NFTs are jointly designed by Guild W partner, The Sandbox NFT Community 01a1.
More awards to be announced ......
Epilogue
Guild W is the first on-chain e-sports team, incubated by MarrowDAO. The main members are Solidity developers, node operators, blockchain game players and investment analysts. All of them are loyal players of the Dark Forest.
W stands for waterdrop. In The Three-Body Problem, waterdrop is a cosmic detector made of strong interacting materials(SIM). Its surface is absolutely smooth, and the temperature is absolutely zero. One drop of water can destroy most of humanity's armed forces in space.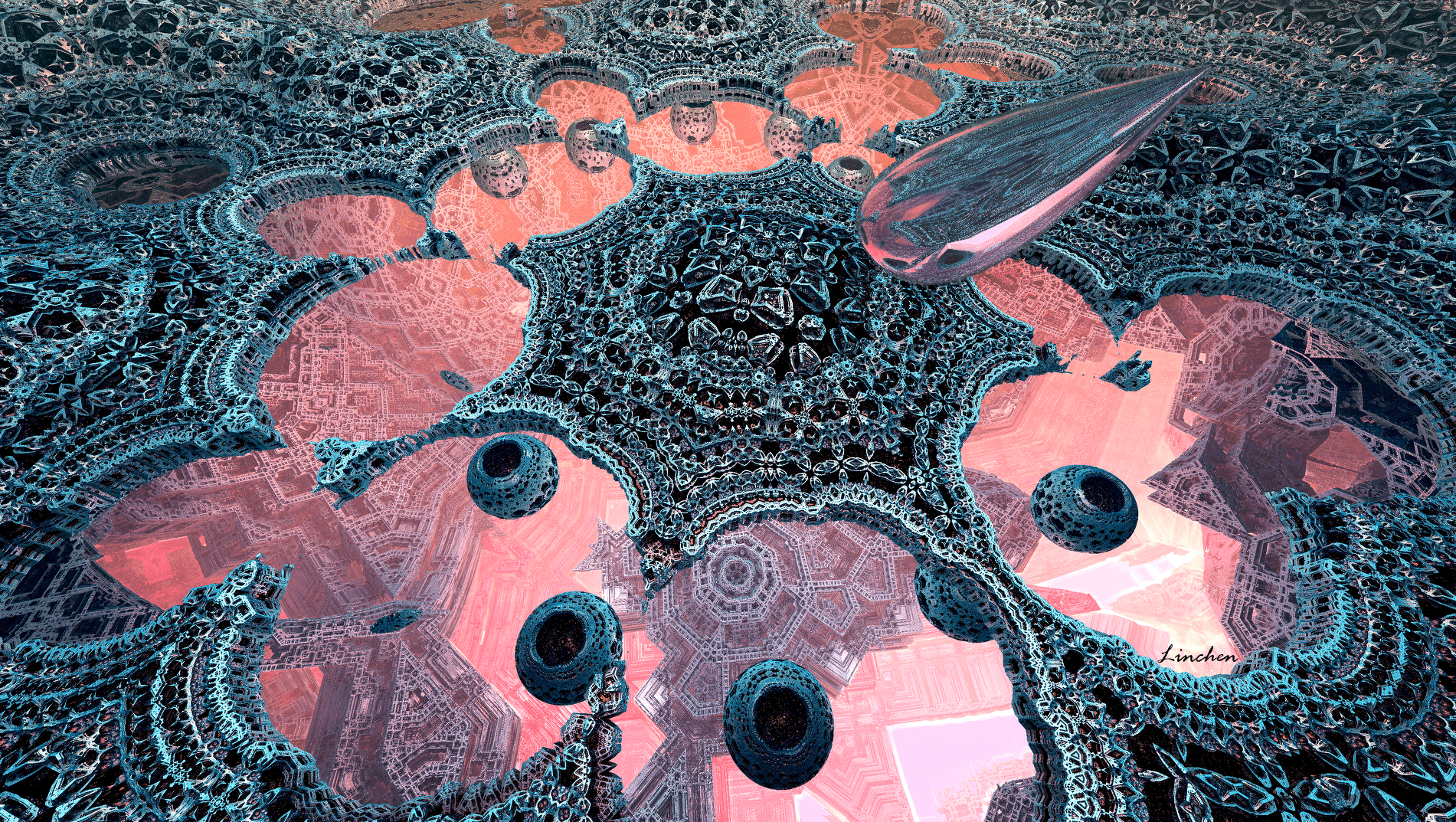 Guild W believes in the future of native blockchain games and in the power of technology.
In Guild W, we build fast mode Dark Forest games for active members of the guild to play against each other internally on weekends and holidays.
Three months ago, some of our developers started sharing and discussing the technical principles of Dark Forest within the guild and hope to make some interesting innovations for Dark Forest.
So far, we have launched DarkSea, the most traded marketplace in the Dark Forest game; DF Explorer, a GPU exploring tool; and Dark Gang (beta), the star of this round, a group competition system for Dark Forest players.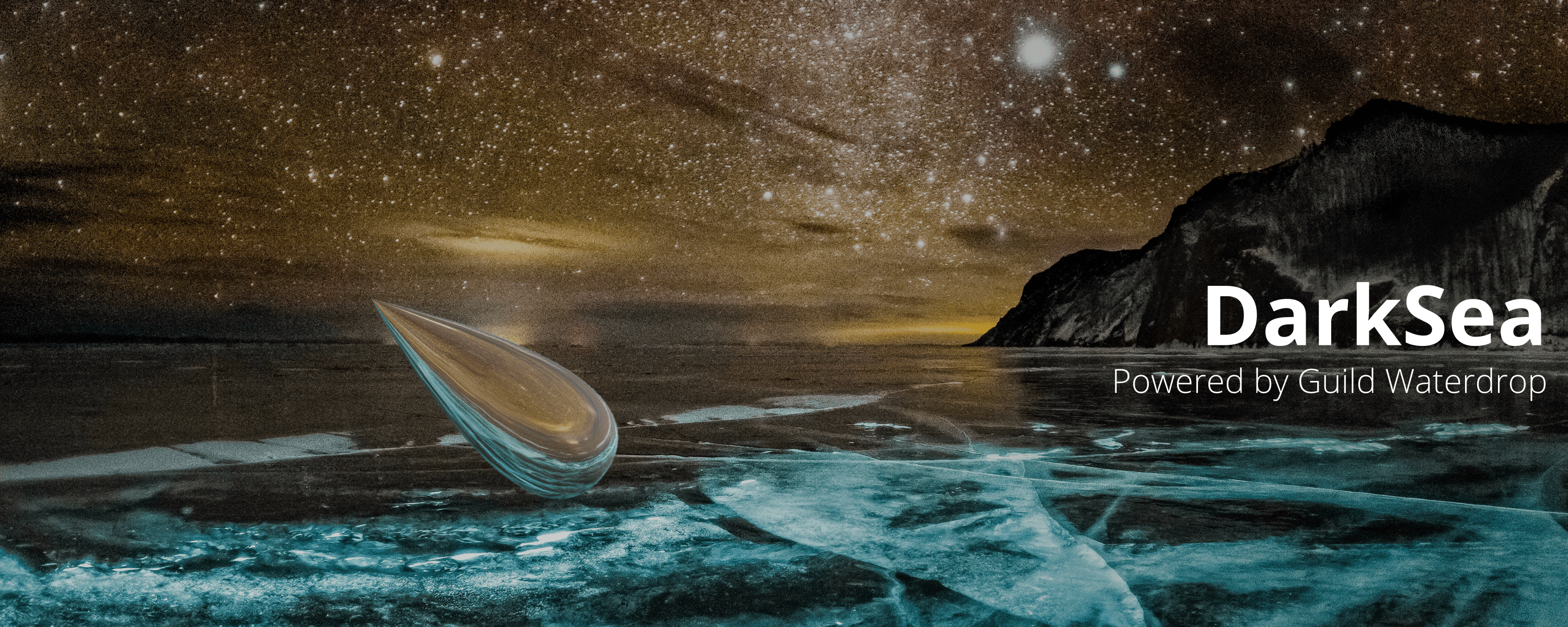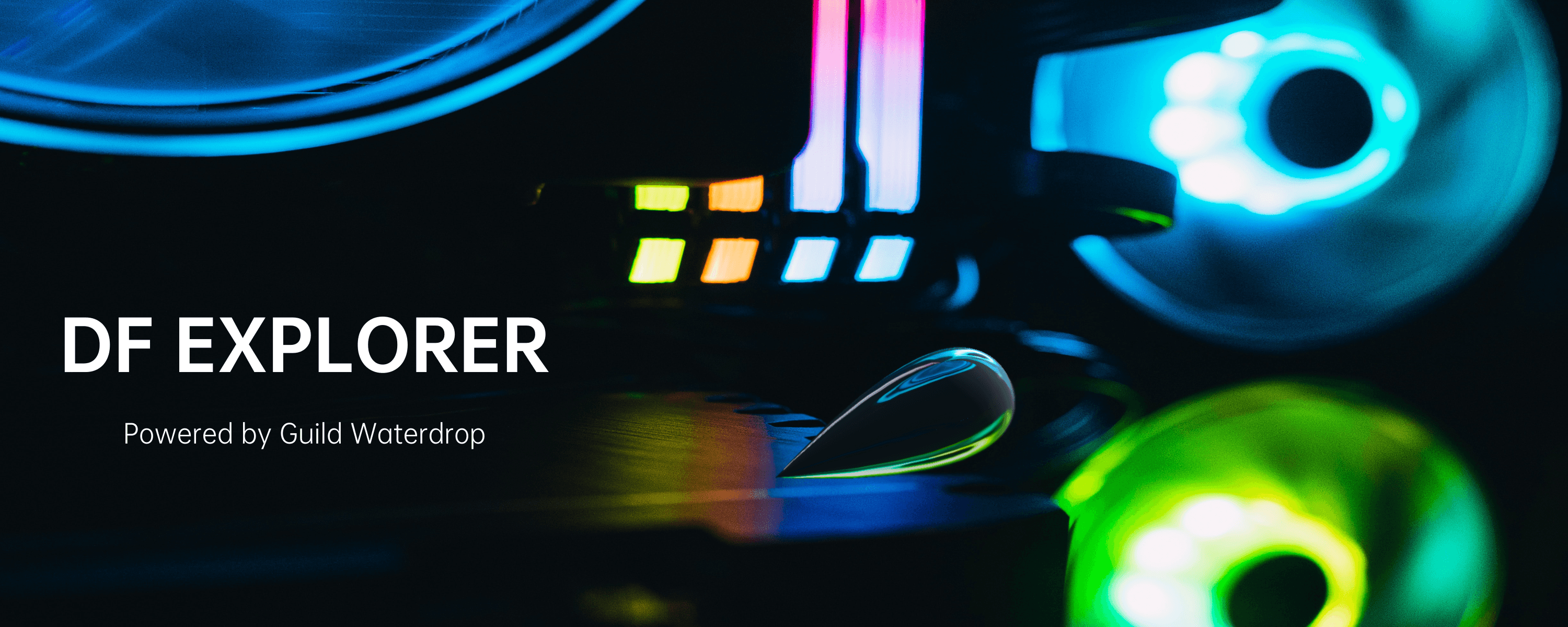 We have combined the guild's weekend round with the developer's innovations to plan and organize the game as the first community round of the Dark Forest.
It is also the first time an on-chain e-sports tournament has been planned and organized by an on-chain guild. And we will definitely see future community rounds by other organizations such as DFDAO, ORDEN GAMEFI DAO, and many more new partners. With all of your, we are confident to make Dark Forest even better.
Guild W would like to once again express our gratitude to all our partners who have selflessly supported us, listed below.
0XPARC, Dark Forest Team, DFDAO, ORDEN GAMEFI DAO.
Dragonfly Capital, Yuanyuzhou Ventures.
Evernew Capital, IOSG Ventures, EM3DAO.
Mirror, RSS3, Mask Network.
Blocto, Impossible Finance.
Matrix World, 01a1, Mao Dao, Mirror World
Metaverse Advertisement DAO.
ChainNews, BlockBeats, Odaily, Grenade, Crypto Wesearch.
Real Satoshi, DAppChaser, 8848.
As well as, all contributors from RhizomeDAO (Guild W, MarrowDAO, Mirror Curator DAO, etc.) and especially Guild W contributors who sacrificed two months of rest.
Dark Forest Twitter:
MarrowDAO | Guild W Twitter:
Guild W | Dark Forest Community Round 1 - Discord Server: